20 Oct

Super Simple, Super Quick No-Prep Recipes, Part Two
Welcome to Part 2 of 2 in our Super Simple, Super Quick No-Prep Recipes mini-series!
If you're looking for delicious meals done quick, you've come to the right place. In case you missed it, read Part 1 in this series, as it contains some crucial info about what sorts of things you'll need on hand from the grocery store to get these meals goin'.
Now we're onto the good stuff — meaty and meatless main courses!
Meaty Mains
Meaty Main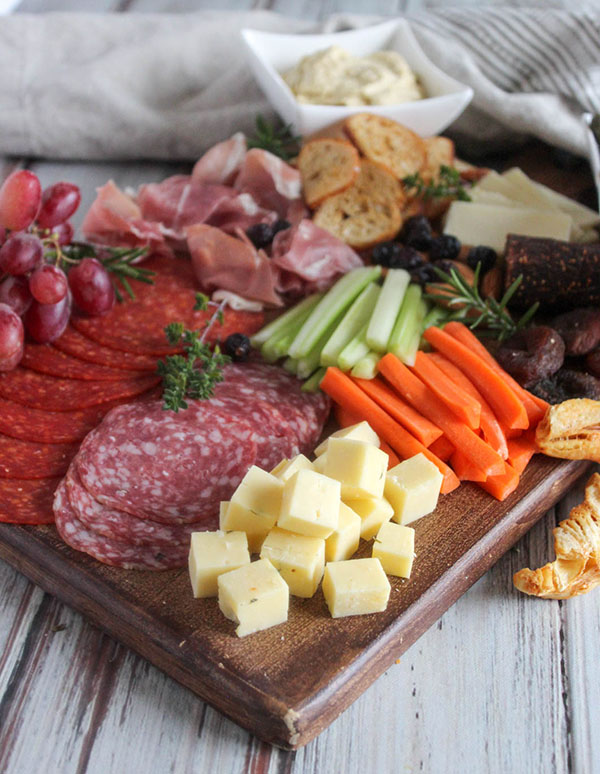 Healthier Charcuterie Board
Even if you're not hosting any dinner get-togethers soon, a charcuterie board always seems to bring the party vibe.
Build yourself a custom tray of meats and cheeses with plenty of healthy additions like dried apricots, grapes, whole wheat crackers, and hummus.
Meaty Main
Herbed Tuna in Heirloom Tomatoes
Summertime is heirloom tomato season. Make the most of the misshapen beauties in this low-carb, allergy-friendly recipe.
For a more substantial meal, pair with cheesy toast or a green salad.
Meaty Main
Smoked Salmon and Peas with Creamy Gnocchi
An easy dinner that looks très elegant? Yes, please!
With just six ingredients, this recipe whips up a one-dish meal that's fancy enough for company but fast enough for a low-energy weeknight.
Meaty Main
Sheet Pan Turkey Sausage and Vegetables
If you've yet to explore the wide world of sheet pan dinners, now's the time. Chop a protein and veggies, plop them on a baking sheet, and pop them in the oven. Done!
Meaty Main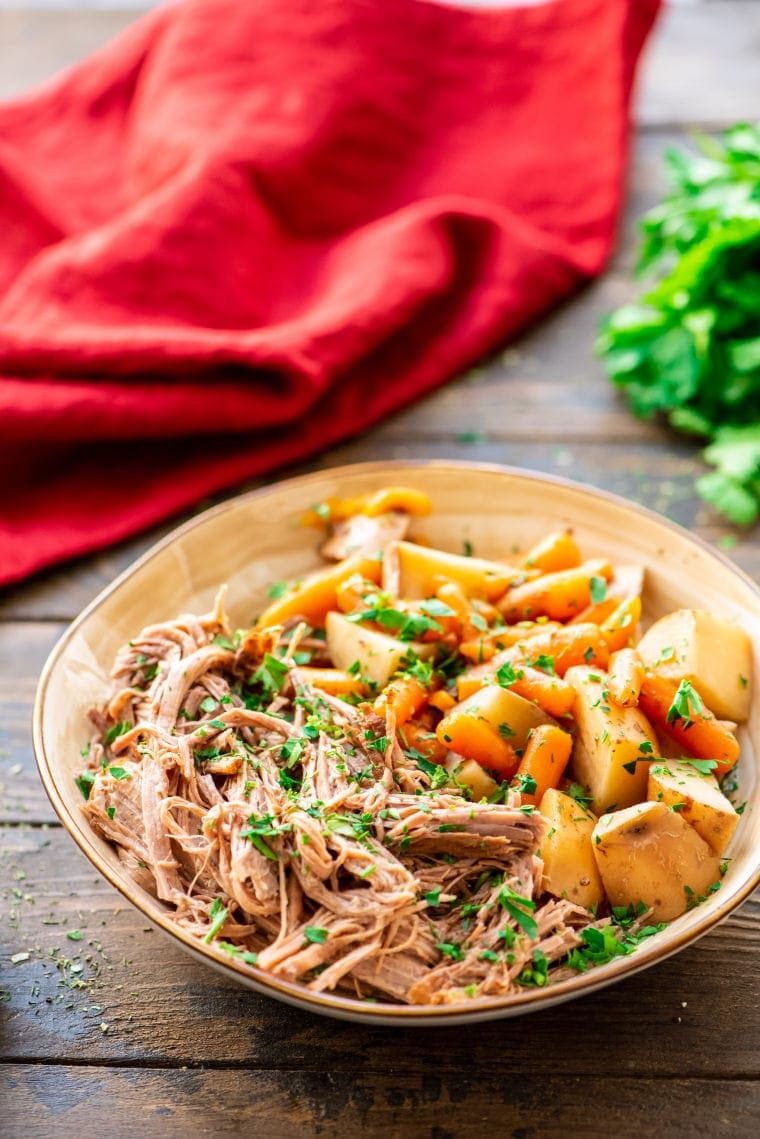 Balsamic Crock Pot Roast
Get ahead of the dinner game by dumping a few ingredients in your slow cooker around lunchtime. You'll be well on your way to an aromatic, home-cooked meal come evening.
This simple roast takes just a few ingredients, made even easier with baby carrots and potatoes small enough to chop with a single slice.
Meaty Main
Easy Chicken Gyros
Rotisserie chicken saves the day (again)! Go Greek the no-prep way by assembling these gyros with presliced pitas, crumbled feta, and purchased tzatziki.
---
Meatless mains
Meatless Main
Pesto Caprese Grilled Cheese
Kids and grownups alike will flip for this extra classy grilled cheese made with store-bought pesto and sliced tomato.
Shake out some greens from a bagged mix, and you've got a complete meal.
Meatless Main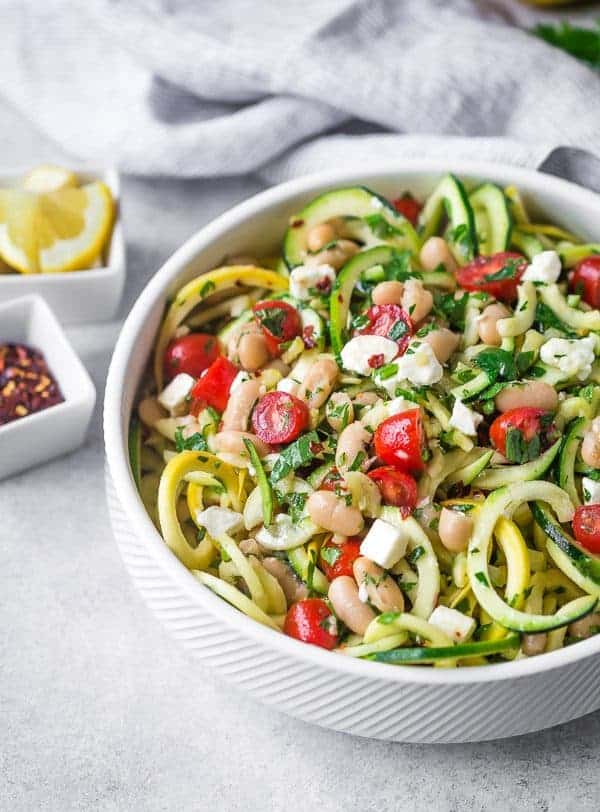 Zucchini Noodles with Beans, Feta, and Lemon
Don't have the time (or the drive) to spiralize zucchini on a Wednesday after work? Thaw frozen "zoodles" for the base of this healthy vegetarian main.
Meatless Main
Flatbread Veggie Pizza
Make pizza night a tad more interesting — and so much faster — with naan flatbreads as crust.
Sprinkle on some veggies and cheese and pop in the oven for 10 minutes for a nutritious, versatile meal.
Meatless Main
Spicy Chickpea Wraps with Spinach and Avocado
Fact: Sriracha makes everything better (or at least it makes everything spicier).
Dial up the heat — or dial it down, depending on your preference — in spicy chickpea wraps with plenty of greens.
Meatless Main
Loaded Veggie Nachos
Can nachos be good for you? When you load them with beans, veggies, and avocado, they can. A few minutes in the oven is all that stands between you and this health-ified Mexican dinner.