13 Oct

Super Simple, Super Quick No-Prep Recipes, Part One

These days, it's understandable if making elaborate (and delicious! and healthy!) meals is the last thing on your mind.

Maybe the COVID-19 pandemic has you working a stressful job from home with kids squabbling in the background. Or maybe it's just sort of everything that's going on nowadays…

Whatever your situation, there may be plenty of days when you just can't muster the oomph for a healthy, home-cooked dinner — and with our list here, perhaps you won't have to!

But first things first, you need to…
Stock up
Pulling together healthy meals on the fly won't happen without a little thinking ahead — mainly in the form of intentional grocery shopping.
Stock up on these convenient go-tos to set yourself up for no-prep meal success.
Proteins
smoked salmon
beans like chickpeas or hummus, black beans, cannellini beans, or pinto beans
rotisserie chicken
turkey or fish burgers
eggs
tofu
block, shredded, and crumbled cheeses
Starches
whole wheat bread and bread crumbs
frozen corn
instant brown rice
frozen gnocchi (made with wheat or veggies like cauliflower or sweet potato)
premade whole wheat pizza crust, naan flatbreads, and pitas
quick-cooking pasta like angel hair, tortellini, or shells
Fruits and veggies
baby carrots and other presliced veggies like bell peppers or zucchini
frozen veggies like peas, carrots, spinach, and green beans
frozen veggie spirals like zucchini and butternut squash
bagged greens like kale, spinach, or romaine
bagged slaw with cabbage, carrot, or broccoli
canned and dried fruits
berries
Easy flavor additions
mustard
mayonnaise
olive oil
vinegars like balsamic, red wine, and white wine
dried herbs and spices
grated Parmesan cheese
salsa
Once you've got these ingredients on hand, you're ready to try this collection of Super Simple, Super Quick No-Prep Recipes. This week we'll focus on soups and salads!
Salads
Tuscan Tuna and White Bean Salad
Think outside the can! Canned tuna tends to get put to work mainly in sandwiches, but it's an excellent protein to add to a quick and easy salad — like this Mediterranean-inspired meal.
Salads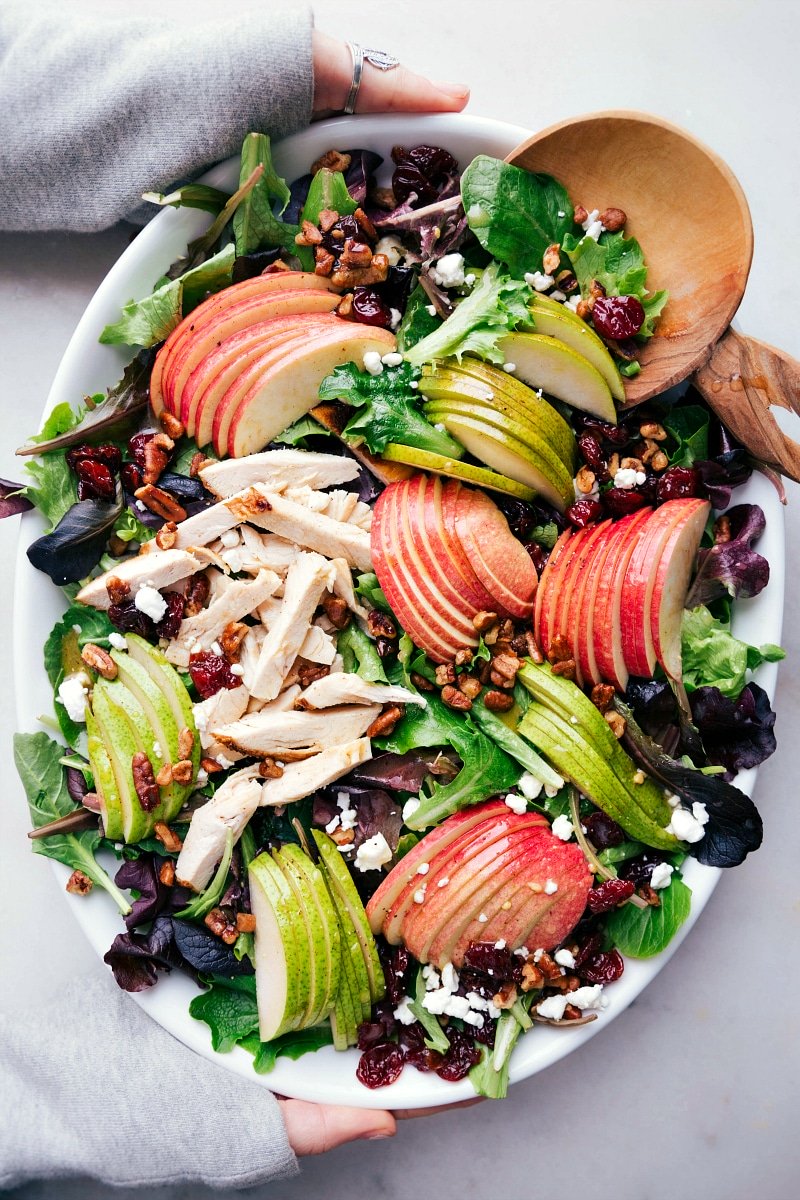 Apple Salad with Chicken and Cherries
Rotisserie chicken, apples, and dried cherries make quick work of this tasty salad on the sweeter side.
Sub dried cranberries for a more economical (but still antioxidant-rich) berry choice.
Salads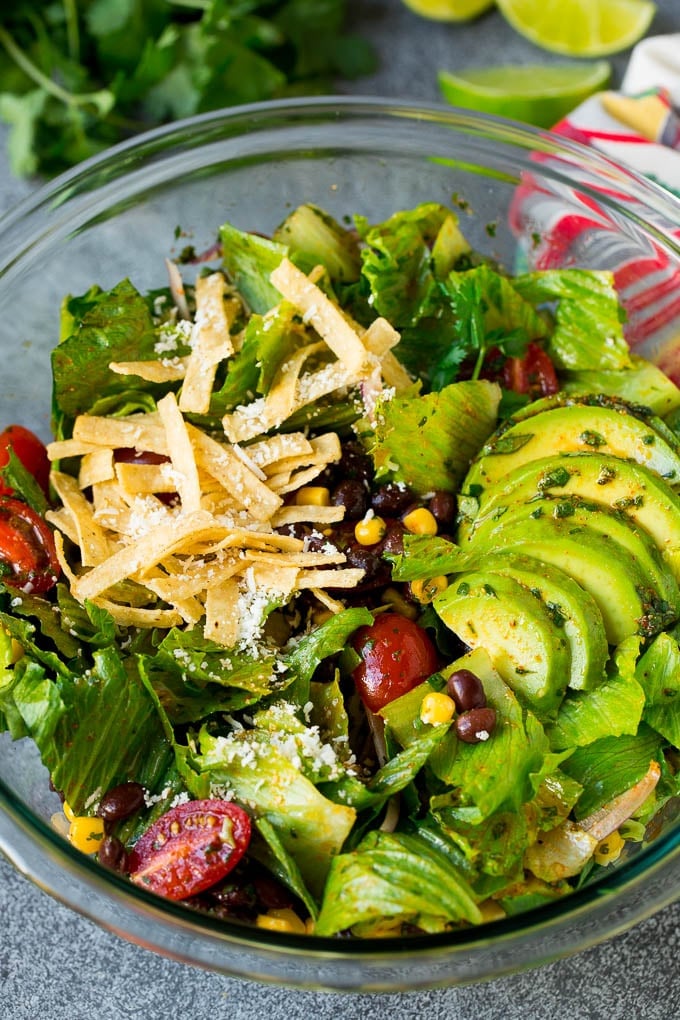 Mexican Salad
Full disclosure: You will have to do a little bit of chopping for this salad, but it'll be worth it when you get a perfect bite with creamy avocado and juicy tomato.
Use a bag of presliced romaine to make things even easier. And when you're really not feelin' it at dinnertime, skip the homemade dressing in favor of an olive oil-based bottled variety.
Soups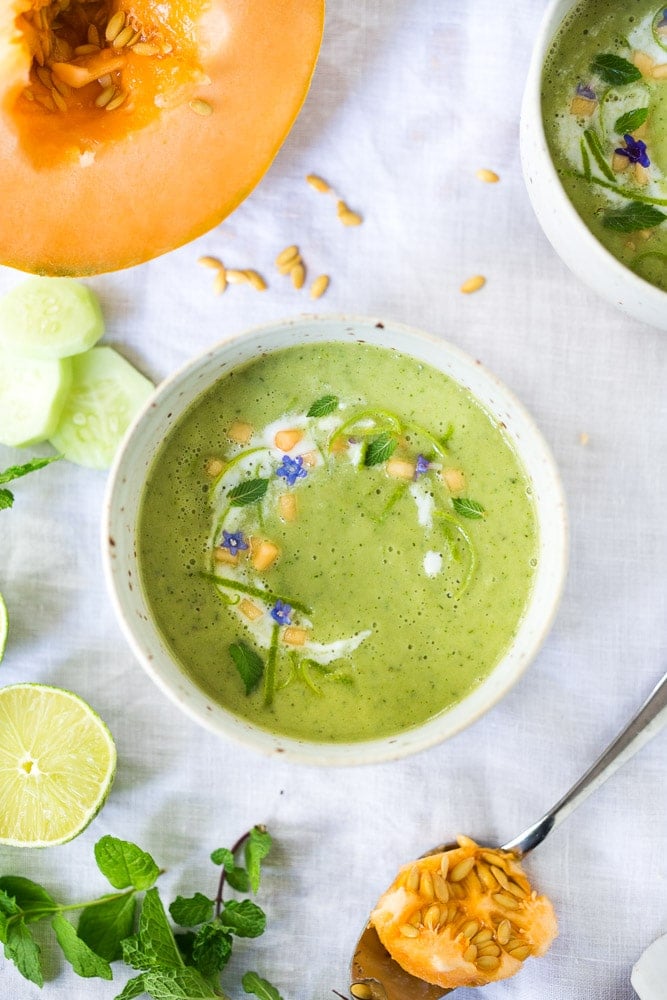 Chilled Cucumber Melon Soup
The directions for this intriguingly flavored chilled soup couldn't be simpler: Put all ingredients in a blender. Blend until smooth. Easy peasy lemon squeezy!
Soups
15-Minute Miso Soup with Greens and Tofu
Fermented foods like miso have been linked to a stronger immune system — something we all could use a little bit of nowadays!
Serve with a side of instant brown rice for added fiber and complex carbs.
Soups
5-Ingredient Black Bean Soup
This simple soup relies on the spicy flavor of prepared salsa to work its south-of-the-border magic, while canned black beans make for a zippy cooking time.
Hungry yet? Well, that's just the start of it! Stay tuned next week for Part Two in our Super Simple, Super Quick No-Prep Recipes series for healthy, delicious meat and non-meat main course meals!